Here for Support
RepZio's app for your iOS devices works online or offline. Sales Reps can view live product inventory levels, conduct inventories in the field and put together and share presentations instantly. Our in-app reports lets you view your best and most active customers, you can also view your hottest products based on geographic location, and so much more. Additionally, Sales Reps can access RepZio on ANY connected device with our revolutionary web app. We believe the best companies have the best customer service. RepZio's state of the art service is there when you need it.

Email Support
support@repzio.com
---
Do not hesitate to shoot us a quick email and someone will get back to you ASAP, or visit our support portal and knowledge base.
Email Us

Phone Support
(855) 438-7379
---
Give us a ring, we love to help! We have support staff available from 8am - 8pm
Call Us

Online Support
Knowledge Base
---
Checkout our online support portal and knowledge base for quick answers to common questions.
Register Now for App Training!
Learn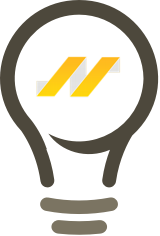 RepZio
About RepZio
Once you have started your FREE Trial by filling out the form above you will be prompted to send us a data sheet (Excel, CSV or Tab Delimited) which we will use to complete the creation of your account. We will setup and categorize this data for you as well as a few of our more advanced features. Once your data has been loaded into the app and the app is looking good, you will recieve login information and we can schedule a thorough walkthrough of exactly how our app works and what we can do for you with it. Let us do the work for you, and show you how we can increase your sales and save your business time, money and frustration.