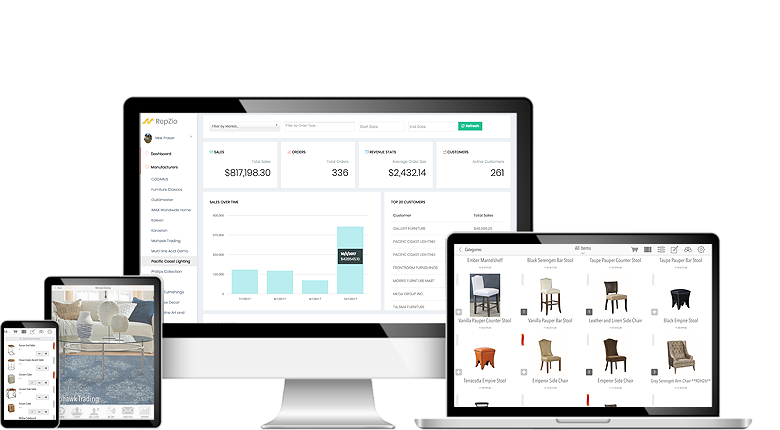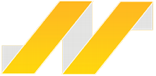 RepZio
Mobile Sales Software
Imagine a world where your sales reps can instantly browse products, inventory levels, and place orders.
Request RepZio Details
RepZio App Overview
RepZio's app for your iOS devices works online or offline. Sales Reps can view live product inventory levels, conduct inventories in the field and put together and share presentations instantly. Our in-app reports let you view your best and most active customers, you can also view your hottest products based on geographic location, and so much more. Additionally, Sales Reps can access RepZio on ANY connected device with our revolutionary web app. Our web app adds in additional functionality not limited by the device's ability. With RepZio you can manage your business anywhere, anytime and on any device!
Other Solutions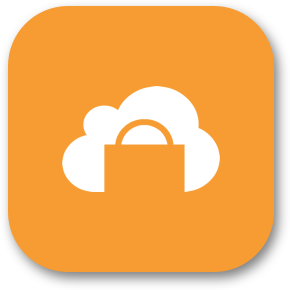 ShopZio

eCommerce Marketplace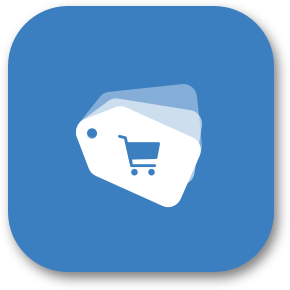 B2B Direct

B2B eCommerce Platform
For the Showroom
RepZio has complete barcode generating and scanning capabilities built right in...and it's all included! You can scan your RepZio generated barcodes with any Bluetooth scanner or even with the built in camera. Accept Credit Cards at the point of the sale, thus greatly speeding up the sales cycle. Once the trade show is over, you can literally take the show on the road for complete and accurate customer history. Our showroom solution is as easy as print, point and click!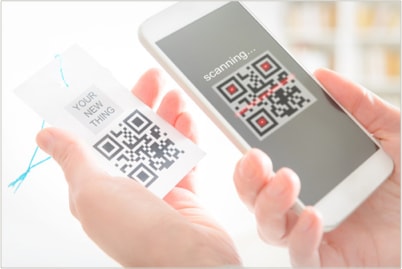 ---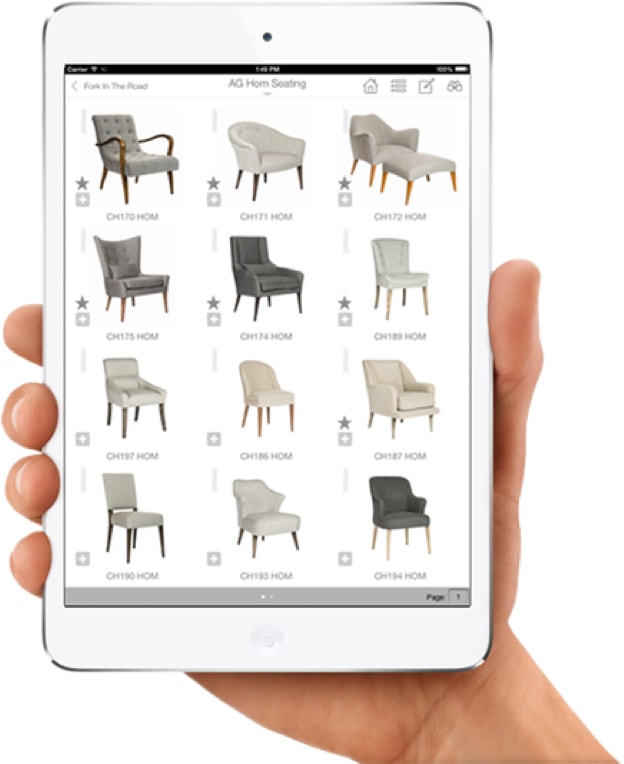 On the Road
Because RepZio for IOS works both online and offline, it is the perfect solution for a mobile sales force. Sales Reps can put together presentations, bestseller lists, they can check stock levels in real time and do inventory all from their mobile device. The real success is achieved by having information, and with RepZio, you have up-to-date and accurate information at the touch of a finger.
---
For your Desktop
Introducing the new RepZio Web App. All of the features you love on the mobile app are now on your desktop or laptop computer, or any other connected device! Go to app.repzio.com & login with your RepZio credentials and start using RepZio in a whole new way.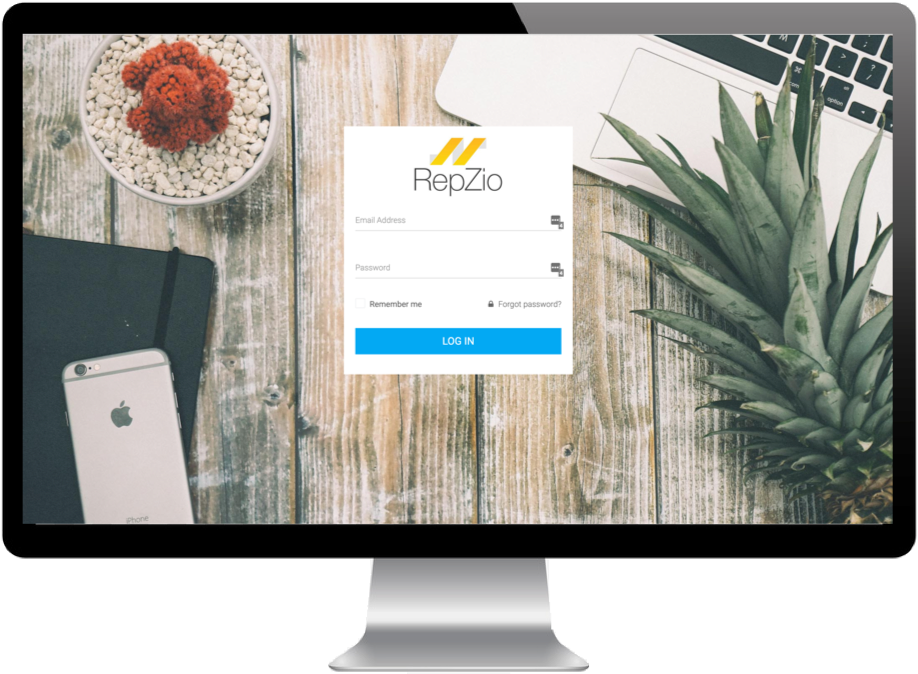 ---
Credit Card Capture
RepZio has a partnership with some of the world's largest credit card processors. RepZio will not only provide secure remote Credit Card processing, our partners guarantee to save you money. Whether you swipe, type or take a photo of the card, our process will keep you 100% PCI Compliant.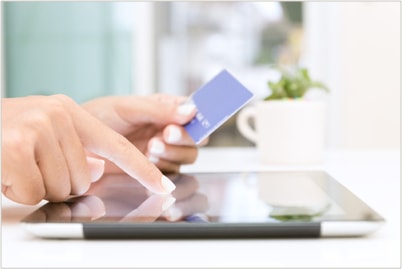 Key Features & Pricing
Easy to use interface
Works both online and offline
Eliminate human error and decrease administrative costs
Configure and sell containers of goods on the fly
Put together orders in minutes
View live inventory
Check order status
Perform inventories in the field and suggest best sellers
PCI compliant card processing
Completely manaage your territory with integrated sales reports
RepZio App
$25 monthly per user
Simple and professional
Easy to use
Quick response support
Get Started