True Integration
With RepZio's unique True Integration you will have updated pricing, the most current product offerings and "True" inventory.
Our True Integration eliminates double entry and human error, thus improving your bottom line!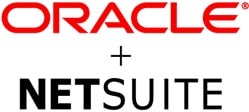 Our end-to-end Netsuite integration is most efficient way to run your business with Netsuite. Netsuite and RepZio grow with you asneeds change your business . Eliminate IT maintenance and Upgrade costs with this cloud-based, business management software duo.

Getting your data into and out of our system is as easy as you would think it should be. Whether you need a webservices integration or a simple flat file import/export solution, RepZio can easily integrate with your Microsoft ERP or CRM solution.

We have developed a QuickBooks integration solution that easily allow you to easily get your sales orders & invoices into QuickBooks.
Learn More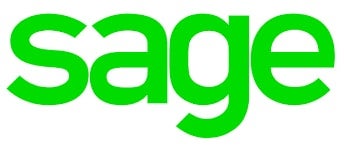 Sage plus RepZio is a flexible solution which allows you to reduce costs, make smarter decisions, optimize inventories and completely automate workflows. This end-to-end integration will take your business to the next level.
Sage MAS 90 (now known as Sage 100 Standard) is an industry-leading accounting and business management software solution for small to medium-sized companies with 10 to 500 employees. This product suite offers a broad selection of feature-rich modules that will empower you with the ability to manage and grow your business more effectively. RepZio's integration makes managing and empowering your sales force with Sage a snap.
Salesforce is the world's #1 Customer Relationship Management (CRM) platform. Their cloud-based applications for sales, service, marketing, and more don't require IT experts to set up or manage — simply log in and start connecting to customers in a whole new way.
Our SAP integration allows for a more efficient business process. It reduces errors, increases sales and your bottom line. Your employees are freed to focus on their jobs instead of checking and double checking data between two systems. Integrated end-to-end with cloud deployment.

Access real-time information, optimize inventory management, increase profits and improve customer satisfaction. Our end-to-end integration helps you spend time managing your business, not your data.

Accounting software with all the time-saving tools you need to grow your small business. Send RepZio generated invoices to customers – and get updated when they're opened. Use the Xero mobile app to reconcile, send invoices, or create expense claims – from anywhere.
Multiple Export Formats
Your data belongs to you, and RepZio makes it very easy to export your data in the format you need. We have multiple export formats including: csv, tab delimited, xml, EDI, and many more. Let us know what your looking for and we can make it happen.