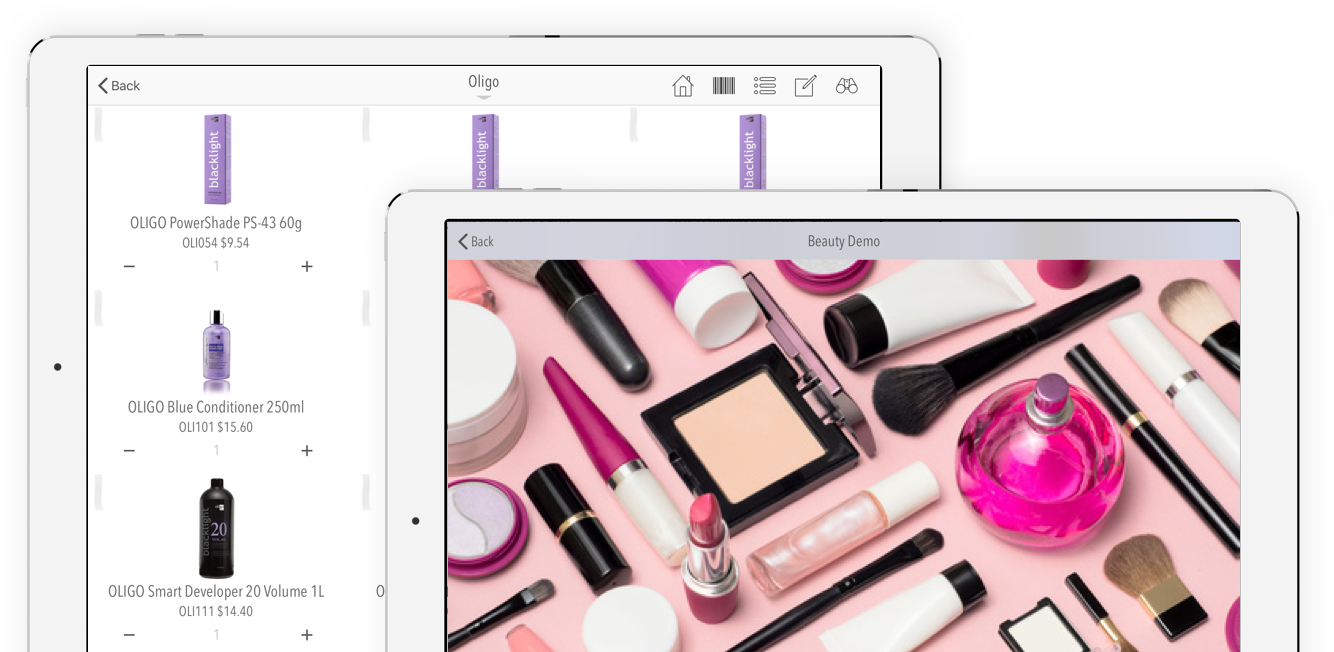 There's better way!
Simplify and empower your entire sales ecosystem with RepZio's suite of B2B applications
Request RepZio Demo
Wholesale Sales Ecosystem
Simplify and empower your entire sales ecosystem with RepZio's suite of B2B applications. Put a powerful mobile sales tool in the hands of your sales reps that will enable them to sell efficiently on the road or in the showroom. Give your buyers direct access to view up-to-date product details and place sales orders on a comprehensive e-commerce website. Reach thousands of new potential clients on ShopZio, a virtual trade show connecting manufacturers to buyers.
---
Empower Your Reps
Give your sales reps immediate access to everything they need to sell in a single app. With the RepZio mobile app, they'll be able to quickly view and manage their clients, browse and display accurate and comprehensive product data, and place sales orders with PCI compliant credit card capturing for your buyers. Long gone are the days of handwriting orders, human errors, and outdated product catalogs!
---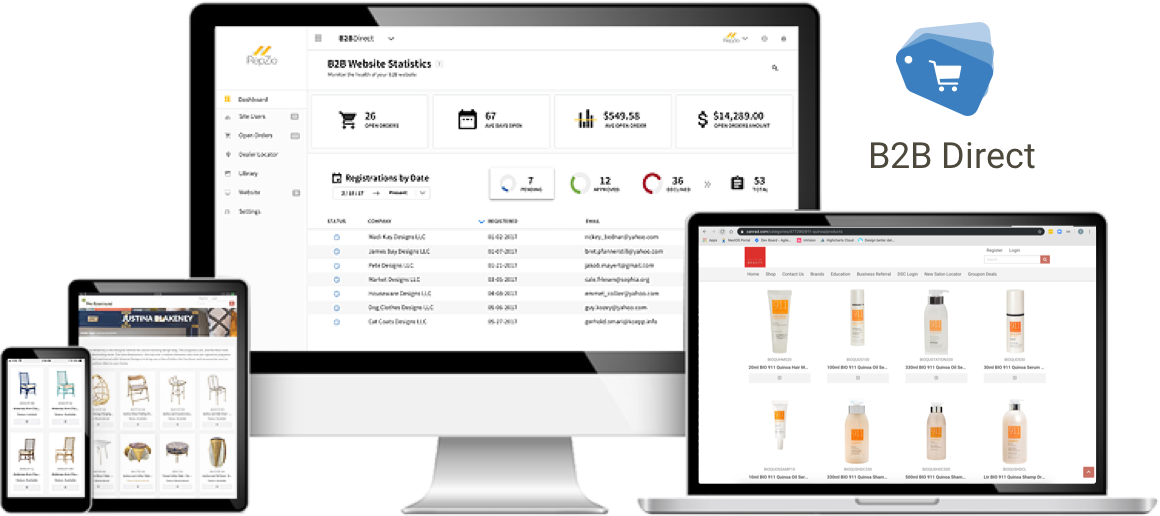 Enable your clients to log in and view accurate product information and pricing any time of the day. With a B2B website powered by RepZio, your buyers can browse products and place sales orders with ease. They can also view their recent order history, including both orders they've placed on the website and orders sales reps have placed for them on the mobile app. There is finally a powerful e-commerce platform that stays in-sync with your other sales channels!
---
Extend Your Reach
Put your products in front of thousands of verified and qualified wholesale buyers. On RepZio's wholesale e-commerce marketplace, ShopZio, your brand will be visible to over 30,000 potential new clients that place a total of $1.5M+ per month in sales orders. Buyers can request access to your brand and, once approved and assigned a price level, can order your products directly on the ShopZio platform. With ShopZio, your virtual showroom is open 24/7!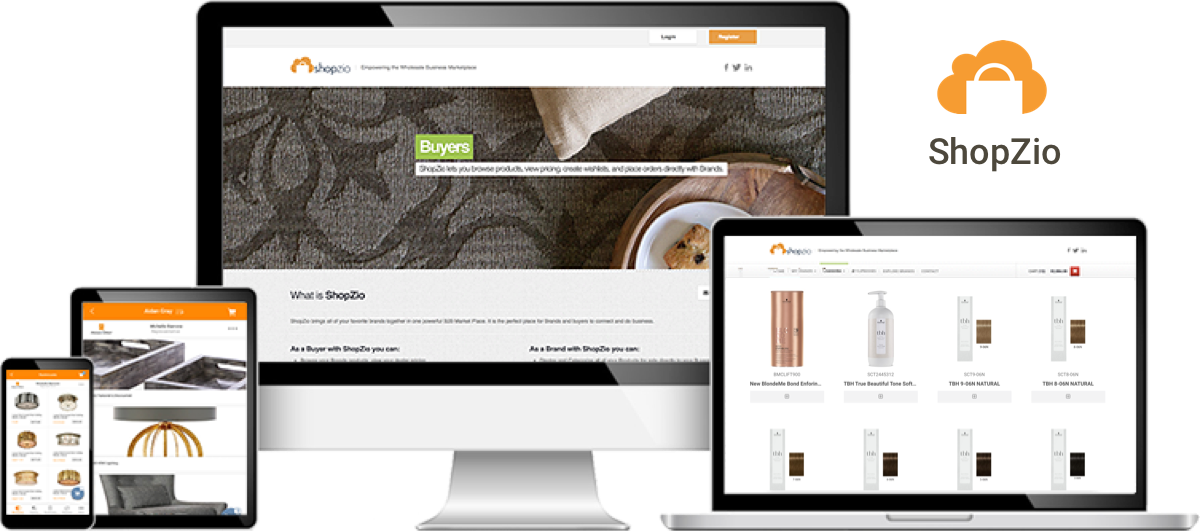 ---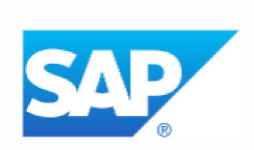 Integrate Your Ecosystem
Keep everything in-sync across all platforms with custom integrations to your ERP or accounting software. Increase the consistency of your data while eliminating duplication of effort!