Let the marketing begin…
RepZio is excited to announce our new Discount Codes feature in your B2B Direct admin. Custom discount codes open the door to better eCommerce analytics and gives you a glimpse into what marketing approaches work and which ones simply do not. Use your new codes in email campaigns or magazine articles and then measure your results with custom codes! Finally, your eCommerce marketing is now easy and measurable!

Simple Set-Up
To start promoting today...login to your B2B Direct admin and go to the Payments Settings page.
STEP 1 :

Create a short simple code ( ex. BOGO, FREE or NEWYEAR ).

STEP 2 :

Choose a UDF discount amount ( Percentage or Dollar ).

STEP 3 :

Select start and end dates for promotion.

FINAL STEP :

Click the "Add Discount" button!
---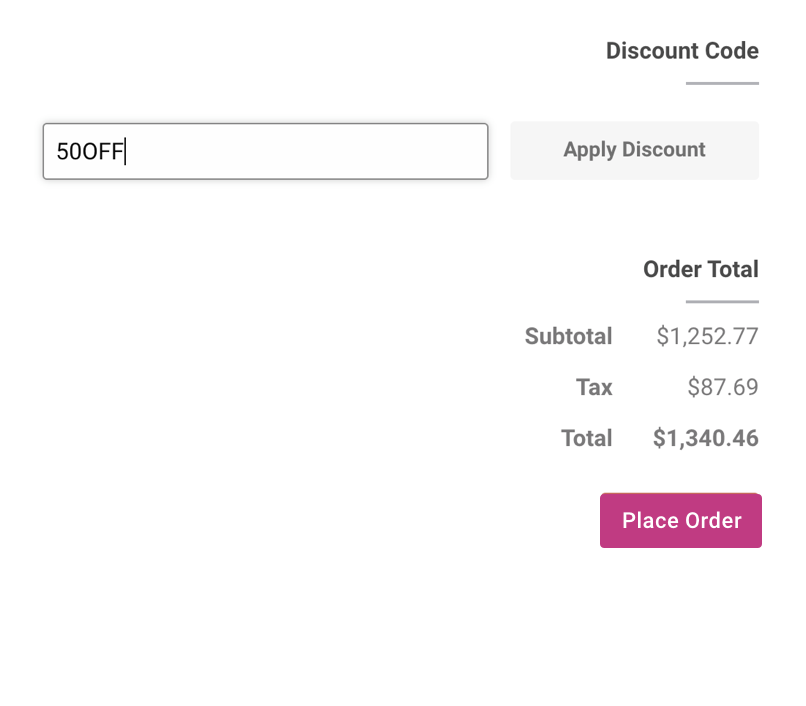 Promote.Track.Improve
Stop wondering where your marketing dollars should go, because you have no way of seeing the path. Start using our new discount codes to identify your strong markets or abandone the stale ones. You asked for it … let us know what you think. Not a B2B Direct member yet? Reachout to one or our helpful customer service representatives to get a free demo of the experience and see how B2B DIrect can make your web presence better.